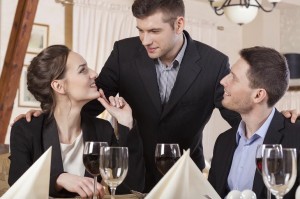 The Peck-Waylett Hospitality Recruiting Process
Our approach to Hospitality Recruiting is much different than many headhunters. We do not simply fax resumes to our clients and hope our Candidates get hired. We take the time to conduct an extensive interview process, which is designed to fully explore a candidate's experience, qualifications and character. This process includes a thorough phone interview and contacting at least three business references. We know our candidates very well before we present them.
We're experienced in finding the needle in the haystack. Give us your most difficult searches.