The Peck-Waylett Group recruits Managers and Executives for established Restaurant Chains. Our clients include: Black Angus Steakhouse, Cameron Mitchell Restaurants, Eddie V's, The Capital Grille, Season 52, Vine Dining (Left Bank & LB Steak) and other restaurant chains. Our strength lies in our founder's thirty + years' Restaurant Executive experience.

Cathy Waylett founded the firm in 1994 after serving several prominent Hospitality Companies as a Human Resources Executive. Other members of the firm include Connie Peck Youso, Seattle; and Shaelin Jensen, Libby, MT.

Our client companies pay for our recruiting services. There is absolutely no fee to candidates. We interview by phone and check three business references. If a candidate qualifies, the resume, interview and references are presented.

See what our Clients say about us.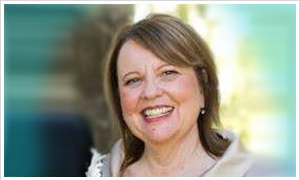 Cathy Peck Waylett
Principal, The Peck-Waylett Group

Cathy Waylett is Principal of The Peck-Waylett Group. The company recruits restaurant management nationwide for Hospitality Chains from offices in San Luis Obispo County, CA; Seattle, WA; Sandpoint, ID and Libby, MT. Ms. Waylett founded The Peck-Waylett Group in 1994, after serving several prominent hospitality companies as an HR executive.

A graduate of Charleston Southern University's School of Business Administration, she began her career with Foodmaker, Inc., Division of Ralston Purina, in 1977. She progressed from Financial Analyst to Accounting Manager, before joining the Dinner House division when it was sold to VICORP. It was at this time that she was asked to enter the Human Resources Field as Corporate Human Resources & Administration Manager. She was soon thereafter promoted to Director Human Resources at VICORP and was responsible for developing new sources for recruiting, benefits, compensation, employee relations and HR Administration. She joined Marriott in 1990 as Regional Human Resources Director. In 1992 she accepted the position of Vice President Human Resources and Development with Papa Gino's, a $300M, Regional New England Restaurant Company.

Ms. Waylett is a past National President of CRCA (Chain Restaurant Compensation Association), serving in 1987 and 1988. She attended two years' continuing education with the Covey Institute at San Diego State University's Masters of Excellence Program. Her skills and background make her a natural at finding and qualifying talent in the hospitality industry.